Lucent Innovation CEO Nitesh Kasma Discusses Success and the Future
We've built a team of expert developers highly skilled in multiple coding languages and multiple ecommerce platforms making it possible for us to create any experience or functionality required." – CEO, Nitesh Kasma
Recently, Lucent Innovation CEO Nitesh Kasma talked about his successes as a business owner and what advice he has to offer to other growing businesses.
In a recent review on Clutch, a business ratings and reviews site, Tara Tahbaz, the Senior Manager of TreStrique Brands, praised our team's work as we designed and migrated their beauty website to Shopify Plus. She emphasized how our backend improvements resulted in notably faster site performance and improved SEO, which translated into an increase of 40% in sales conversions.
Our communicative and skilled team has been an integral part of our company since the beginning. We believed in the power of bringing an amazing team of developers to work on Shopify projects. Lucent Innovation was started to focus on the developing need for skilled Shopify developers. We believed in the potential of Shopify to become the largest e-commerce platform on the market; one that made it easy for businesses of any size to get up and running quickly and scale. But, even with its templates and themes, it still requires a developer skilled at coding to tailor the design and user experience to fit each brand. We've built a team of expert developers highly skilled in multiple coding languages and multiple e-commerce platforms, making it possible for us to create any experience or functionality required."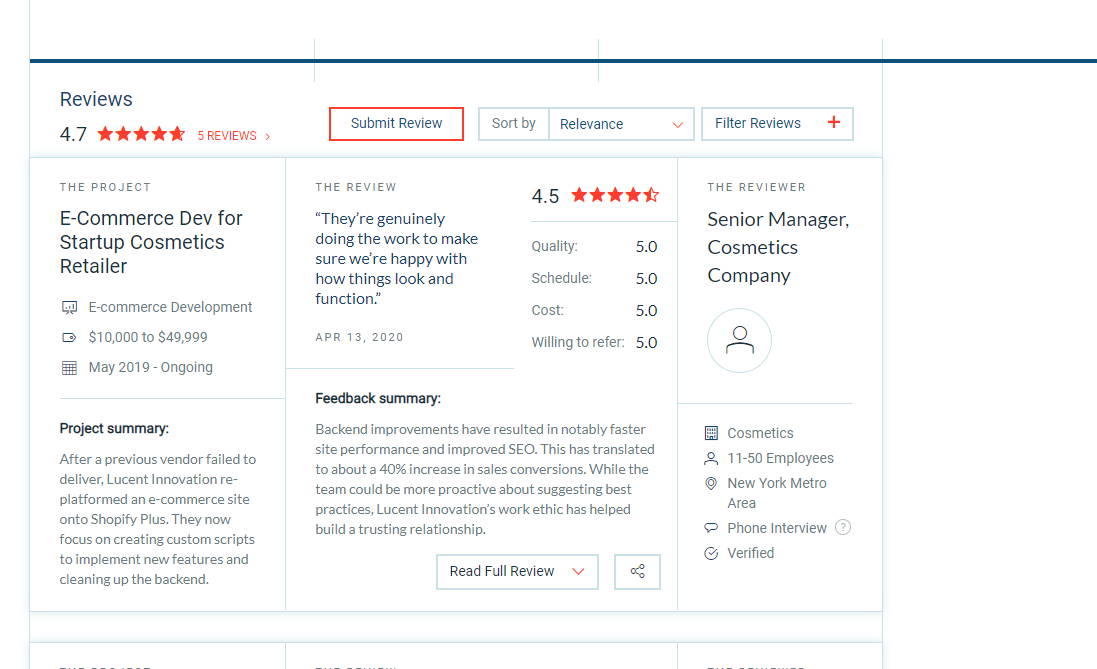 Since then, we've expanded on what we excel in. We focus on e-commerce tools across the spectrum to assist our clients.
"Lucent excels in building custom experiences and functionality. Our team has a very diverse and deep skill set which allows us to create any kind of application. From Shopify apps (public and private), to product customization tools, product bundles and subscriptions, even payment gateways we can create a solution for your business."
Why do we focus on these features? We believe that they create value for our customers. We're all about generating increased conversion rates, customer satisfaction, and beyond.
"These features can set a company apart from their competitors, increase order values and conversion rates, improve customer retention, and more —all of which lead to increased revenue and profit."
We've assisted numerous clients over the years — many of whom turn to our CEO and ask what advice he has for clients seeking to match our levels of success. Probed on this, Nitesh Kasma describes the process of "identifying your best".

"Identify what you do best and lean on it. Use it to set your business apart and as evidence of your expertise. Build out additional services that support it. I find that, even if a client isn't ready for advanced functionality at the moment, the expertise we convey is reassuring. If we can build the complex, then we can certainly build what is simpler."
We hope you learned something to assist with your business. For any other assistance that you and your business need, please contact us today!